At the end of of April, a new client from Egypt placed order of Sucker pumps. After more 28 days production and strictly
inspection, products are ready to delivery on 25th, May. Puyang Zhongshi Group delivered 152pcs of Sucker pumps to our
client. All of them will be used in Egypt market.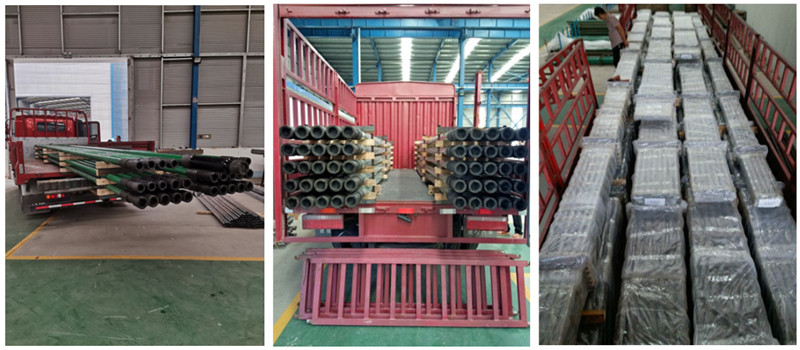 The order is including 25-175-RHBM 15-5-1-1 and 25-150-RHBM 15-5-1-1 and their fittings. Besides RHBM sucker rod pumps,
there also including Valve ball&Seat, Barrels, Plungers etc. We can also produce RHAC, RHAM, RHBC, RWAC, RWAM,
RWBC, RWBM, THC and THM, all of them according to API standard produce. Any special requirement or OEM service
required, please feel free to indicate us.

Puyang Zhongshi Group is the manufacturer with API certificates approved over 20 years in China, mainly in Centrifugal
Pump, Sucker Rod Pump, Cementing tools, OCTG, etc. Any requirements, please send e-mail or call us.
Email: sales@zspetro.com
Tel: +86 029 63639397.