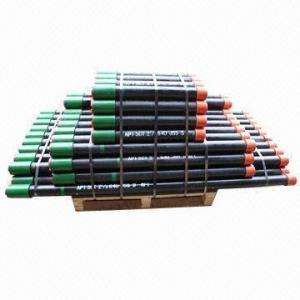 Features:
1.
Structural models:single-wing or dual-wing;single-string or
2. Different types for different application field.
3.

Material class: AA, BB, CC, DD, EE, FF
4.

Type of choke valves: fixed or adjustable
The Christmas tree is an assembly of valves, spools and fittings for an oil well, and to design to direct and control formation fluids from the well. It can provide inlet for production tubing strings, including all components above the tubing head adapter. Christmas tree assemblies can constitute many different kinds of combinations in order to meet any special requirement. Based on their different functions, Christmas trees can be classified into such special Christmas trees as oil production (flowing and artificial lift) Christmas trees, gas (natural gas and various sour gas) production Christmas trees, water injection Christmas trees, thermal recovery Christmas trees, fracturing Christmas trees and acidizing Christmas trees. Different pressure ratings serialize Christmas trees.
Scope of supply:
Working pressure: from 2,000psi to 20,0000psi
Nominal diameter: from 2.1/16" to 5.1/8"
Working medium: crude oil, gas, drilling fluid, gas contained H2S, CO2
Working temperature: -46℃ to 121℃ (L U)
Material class: AA, BB, CC, DD, EE, FF
Specification level: 1-4
Performance requirement: 1-2
To complete with air or hydraulic safety valve at option
Specification
Rated Operating Pressure PSI(MPa)

Nominal Bore Dia.
in(mm)

Min. Vertical Bore Dia in(mm)

Bypass Bore Dia. in(mm)

Tubing Outer Dia in(mm)

2000(13.8)

2 9/16"~7 1/16"
(65~180)
6 1/4"~10"
(159~254)
1 13/16"~4 1/16"
(46~103)
1.90"~4 1/2"
(48.3~114.3)

3000(20.7)

2 9/16"~7 1/16"
(65~180)
6 1/4"~10"
(159~254)
1 13/16"~4 1/16"
(46~103)
1.90"~4 1/2"
(48.3~114.3)

5000(34.5)

2 9/16"~7 1/16"
(65~180)
6 1/4"~10"
(159~254)
1 13/16"~4 1/16"
(46~103)
1.90"~4 1/2"
(48.3~114.3)

10000(69.0)

2 9/16"~7 1/16"
(65~180)
6 1/4"~10"
(159~254)
1 13/16"~4 1/16"
(46~103)
1.90"~4 1/2"
(48.3~114.3)

15000(103.5)

2 9/16"~7 1/16"
(65~180)
6 1/4"~10"
(159~254)
1 13/16"~4 1/16"
(46~103)
1.90"~4 1/2"
(48.3~114.3)

20000(138.0)

2 9/16"~7 1/16"
(65~180)
6 1/4"~10"
(159~254)
1 13/16"~4 1/16"
(46~103)
1.90"~4 1/2"
(48.3~114.3)