Puyang zhongshi group for the domestic petroleum machinery company provides oil field pumping oil pump products..PUYANG ZHONGSHI GROUPis the API certificated manufacturer.Our products cover all kinds of products such as oil and gas exploitation, and can carry out product research and development design according to the actual situation of the well. Our company has the advantages of good quality control and affordable price.The sucker rod pump is applied to the well condition of the large pump size of the small tubing, and the support joint is suspended on the inside of the tubing.The operation of the lower well is convenient and economical and practical, which can reduce the operation cost of the front-line operation of the oilfield by more than 50%.When the oil pump is overhauled, the tubing string should not be put forward, but the whole pump can be put out by sucker rod. The operation is easy.

Main parts process and material:
Pump barrel: plain carbon steel plating (A1), ordinary carbon steel carbonitriding (B1), ordinary carbon steel carburizing (B2), low alloy steel nitride (B5).
Plunger: 1045 steel spraying (B1), 1045 steel spraying (B2), 1045 steel chrome plating (A1), 1045 steel double chrome plating (A2).
Valve ball and seat: stainless steel (A1), cobalt chromium (B2), tungsten carbide (C1), nickel and carbon compounds (C2), titanium carbide (C3).
Other accessories: plain carbon steel, low alloy steel, stainless steel, brass and other materials.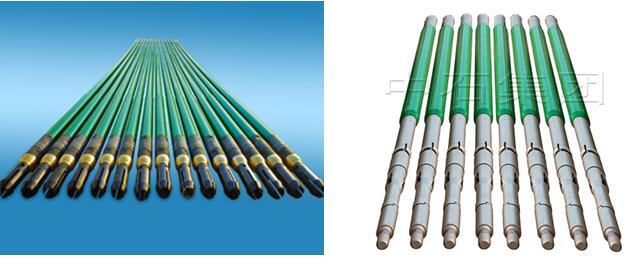 Puyang zhongshi group welcome every clients visit our factory to check our quality.If you have any enquiry or problems,please kindly inform us freely.